Institute Pasteur
(UNITE TECH & SERVICES PHOTONIC BIOIMAGING INSTITUT PASTEUR, PARIS)
"(…) Our work together being a joint scientific initiative to prospect leveraging biological image analysis using deep-learning, for the purpose of improving research tools used in drug discovery.
Thus far, the lead project in this effort has yielded insight on new tools for characterization of blood macrophage cell activation using an image-based deep-learning approach. (…) The resulting tool will have its value as an automated approach to rapidly detect macrophage activation in screening campaigns aimed to identify bioactivity in unknown compounds, or complex mixtures."
FUNDED PROJECT
Zentrales Innovationsprogramm Mittelstand (ZIM) 2023
Project goal is to enriching data by also incorporating molecular properties like transcriptomics to strengthen the reliability of our predictions and lead to a more comprehensive understanding of the biological effect and activity of the active compounds.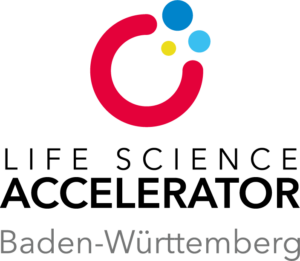 Winner of
STARTUP SUMMIT GERMANY 2022

FUNDED PROJECT
AI INNOVATION COMPETITION 2021
PMC Services GmbH (affiliated company) has been funded by the Baden-Württemberg Ministry of Economic Affairs, Labour and Tourism with its AI project "AI Hub – The Medical Brick" as part of the Baden-Württemberg AI Innovation Competition in 2021.